If you're an Apple iPhone user then maybe you've seen an error message saying "No Location Found" this is one of the most common errors faced by iPhone users but many don't know anything about it. If you're also the one who is searching for what does no location found means on iPhone then you're at the right stop.
Here in this article, we will be going to tell you about what does no location found mean along with some of the most common causes and Fixes. This problem is faced by many apple users while trying to locate their devices or trying to use the location services of their phones.
So in case you've misplaced your phone or your friend's phone and now while trying to locate it you're getting the error message saying No Location Found then it is a very serious problem and it is necessary to eliminate it soon so that you can locate your phone as soon as possible. In that case this article is for you below we will tell you some easy ways to fix this problem.
But before moving to the main topic and discussing it let's first discuss what does no location found means.
What Does No Location Found Mean?
We all know what does Location feature is used or means on our phones or devices but still if you don't know then let us clarify that the location feature on our devices is used to locate the devices when misplaced. Also, the location feature is used for many other things like getting updates on your nearby location or weather update.
But recently many iPhone users started to get the error message on their phone saying "No Location Found" and many don't know how to fix it or how they can get rid of it. The simple meaning of the No Location Found error is that your iPhone is unable to use the location services or is unable to determine the location of your device.
This may cause problems for many users as they will not be able to locate their phone if misplaced or many similar problems. So it is better to solve this problem so that the location services will restore on your device and you will not face such a problem.
What Causes No Location Found Error?
There are many reasons why you're seeing this error message while trying to access the Find My app on your phone but still, below we stated some of the most common causes behind this error:
Your Device's Internet Connection isn't Stable.
Your Device's Location services are turned off.
The Find My Friends app isn't working properly.
Your Device's GPS signals are weak which causes trouble for the app to track your exact location.
The Date and Time Settings aren't correct from your friend's side.
Your Friend's Phone is switched OFF.
The iPhone is logged out of iCloud.
How to Fix No Location Found Error on Find My Friends App
There are many fixes you can try to fix this error but here we will only state a few most effective and easy ones that you can try to solve your problem.
Fix #1. Check if your Device's Internet connection is Stable
Before moving to any other fix let's first make sure that your device's Internet connection is all ok to do so first check out if you have a valid and active internet plan or not. And in case you're using Wi-Fi then try connecting your Wi-Fi with another phone or device and try out the internet if it is working or not.
Fix #2. Make Sure that the Device's GPS/Location service is ON
The Location no found error may be displayed on your screen due to your device's GPS services it is necessary to keep the GPS turn ON to access or track the location of the device. And if it is OFF then you will keep getting the same error again and again.
To turn ON the GPS settings on your iPhone follow the steps below:
Go to your iPhone settings.
Next, find the Privacy option from the list and click on it.
Now find the option Location Services and if OFF then turn it ON.
By switching the location services ON your iPhone's GPS will automatically turn ON and your problem will be solved.
Fix #3. Make Sure the Device's Signal isn't weak
Weak GPS signals can cause this problem randomly so it is recommended to use the device location services in the area where you're getting good signals. If the device's signal is weak then you will never get rid of this error and location services will not work on it.
There are many places with weak signals and some of the most common ones are elevators, basements, and places with few cell towers. So in case you're not getting good signals then it is recommended to move out from such places and go to the area with good signals to fix this error.
Fix #4. Check the Device's Date and Time to fix the No Location Found Error
Date and Time settings are to be accurate for your device's proper functioning and if it is not then you will keep getting different errors just like No Location Found. No Location Found error occurs due to the misfunctioning of the Find My Device App and it can be due to the date and time settings of your iPhone.
So it is recommended to keep your device's Date and Time right to the point to fix such errors. If you don't know how to fix Date and Time setting in your iPhone then follow the steps below:
Go to your iPhone settings.
Next, find the option General and click on it.
Now from the General settings list click on the option Date & Time.
Make sure that the "Set Automatically" option is ON if not then turn it ON and set the correct time zone for your current location.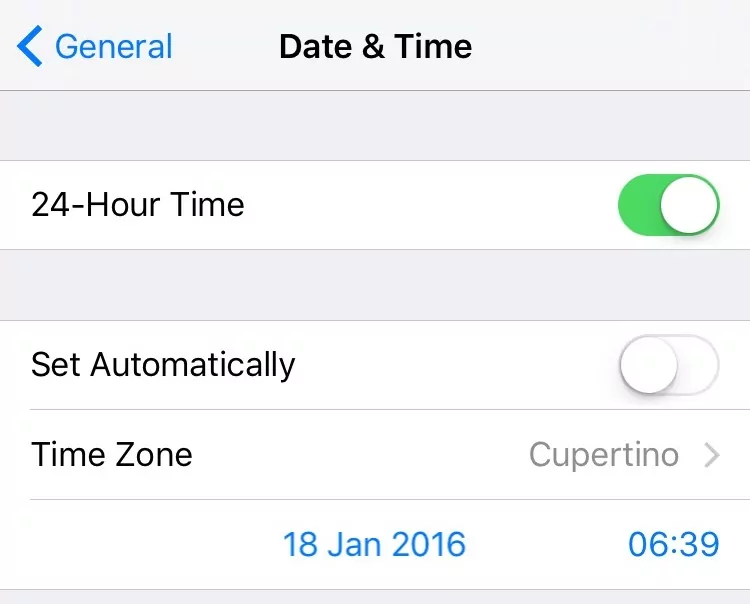 After setting your date and time correctly check if the problem is solved or not.
Fix #5. Check Out if your Friend's phone is OFF
Another way to fix this error is by asking your friend to turn their iPhone ON if it is Switch OFF. If the person has turned their phone OFF then it is impossible for you to track their location unless or until they turn their iPhone ON.
So if you can contact your friend then ask them to turn their phone ON. And if the phone is stolen then wait until the person turns that phone ON.
Fix #6. Check if your friend has been signed out from Find my Friends
If your friends have no longer signed In to the account in find my friends then it is impossible for you to track it down. So ask them to sign in to their account again and if they don't know how to do it then follow the steps below:
Go to your iPhone settings.
Now tap the first option where your name is displayed.
After clicking on the account settings find the option "Find My" and click on it.
From Find My settings look for the Share My Location option and turn it ON.
After turning your location services ON your device or your friend's device Find My services will automatically turn ON and you will search or track their location easily.
Fix #7. Check if you're Logged out of your iCloud account
In case you've logged out of your iCloud account then such errors are quite common to appear so it is recommended to sign in to your iCloud account to fix them. To sign in follow the steps below:
Go to your iPhone Settings.
Tap the first option "Sign In to your iPhone".
Now login to your iCloud account by entering your Email and Password.
A Blank screen will appear stating "Signing in to iCloud…" the process will take a few minutes so you've to wait until it completes.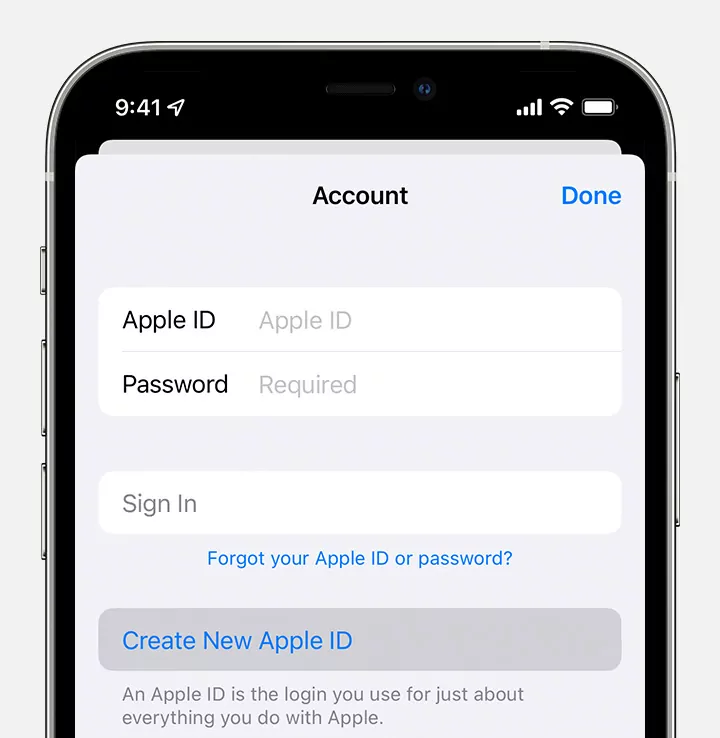 After signing in to your account you have to enter the four-digit passcode of your iPhone.
Now you will successfully be signed in to your Apple account and your name will appear on the top of the settings.
Tap on your name and go to your account settings.
At last from the Apple ID screen select the option iCloud from the drop-down menu.
Fix #8. Force Restart your iPhone
If you've followed all the above fixes and none of them work for you then the last thing you can do is force restart your iPhone. Restarting your device will delete all the temporary junk files that are stored on your device's secondary memory and by this, your device will get a fresh start.
If you have an older version of the iPhone then press the power button and volume down button to force restart it. If you have a newer version of the iPhone then press the volume up and down button and the power button to force restart it.
Conclusion
In the above article, we've discussed what does No Location Found Mean and how to fix it. You can try out all the above fixes to fix your problem but if after trying all of them out you're still getting the error then you can contact us for more help we will try to reach you as soon as possible. Or you can also message us on our Instagram account- Aspartindotcom.
Also Read: How to Trick EcoATM to Get More Money?