OnePlus comes with its special OnePlus Cyberpunk 2077 Edition smartphone which is officially launched in China which is really sad news for all of us. The new special edition smartphone is going to be designed with the latest and totally different body and camera than the old OnePlus 8T.
The main and biggest disappointment is the availability of the smartphone which is going to be available in only China with a price tag of CNY 3,999 (a little less than $600).
There are some visual changes made to the phone to show it similar or connected with the upcoming game Cyberpunk 2077 like striking yellow accents and a Cyberpunk 2077 logo on the bottom of the phone. But the main notable change in the smartphone is its camera module which is made much larger than the other OnePlus series smartphone and gives it a totally different and rare look.
OnePlus Cyberpunk 2077 Edition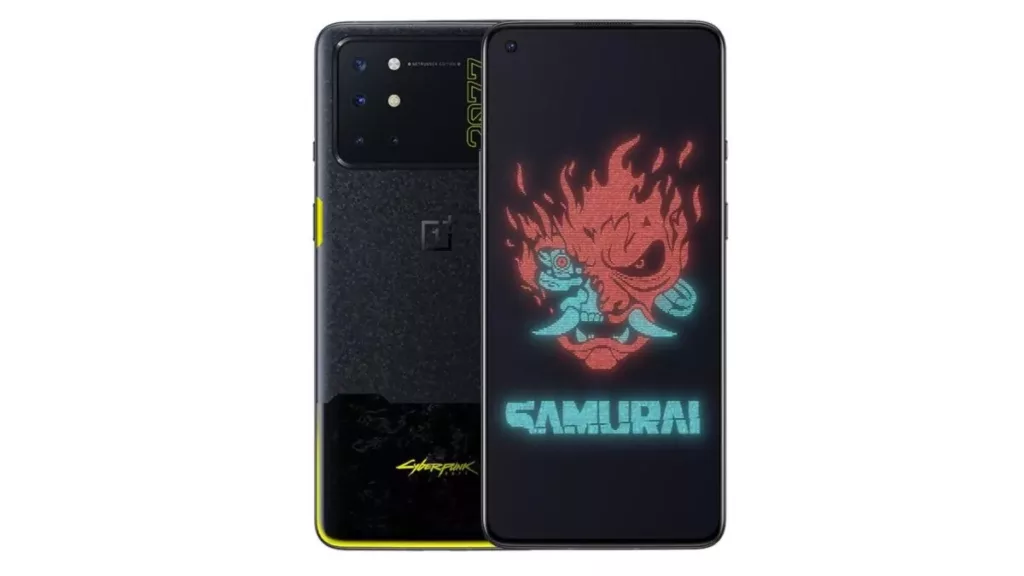 The special edition phone is launched in China but it takes few weeks to launch worldwide for which many of us are eagerly waiting. The phone is comes up with a special Cyberpunk 2077 game design with a logo of the game on its back and containing a different camera module on back.
If we talk about the Specs of the smartphone it is going to come with a 6.55-inch 1080p 120Hz display, a Snapdragon 865 chip, 12GB of RAM, 256GB of storage, a 4,500 mAh battery with 65W fast charging, and Android 11. Also it is running on top HydrogenOS skin.
The software of the phone also gets some of the game touches like its custom wallpaper. The camera also has two special filters i.e. "Night City" and "North California", According to the OnePlus Chinese website.
With the special design OnePlus also expanded the width of the camera and designed it much larger than the other smartphones of OnePlus. The bigger camera module seiously didn't get any special feature or serve any specialty excluded looks of the phone to the users which is such a shame because aside from the included case, other accessories probably won't work with this model.
The unboxing video of the OnePlus Cyberpunk 2077 edition is given below which shows the complete attractive look of the smartphone: