Yesterday the day for which many of us are waiting, yes the day when Google held its Google Pixel 5 Launch Event and make many of the biggest announcements of the year and launch some of the new Products like Google Pixel 4a 5G, the Rumored Chromecast with Google TV software built-in, Nest Audio smart speaker, etc.
This event is like a wow for gadgets and tech lovers as in the event a lot of new devices and announcements were launched and made by the company.
The new devices launch and the announcements made are stated below:
Launch of Google Pixel 5 Smartphone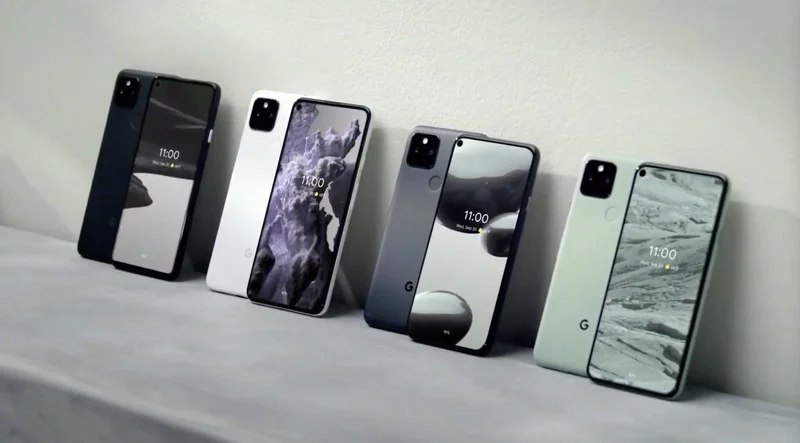 Google Pixel 5 is like an upgraded version of Google's previous smartphone Google Pixel 4. The Smartphone is featured with lots of new and latest features mainly it is the first Smartphone from Google to Support 5G connectivity.
This time we can say that Google doesn't run between to show its new Smartphone superior against the best and powerful devices in the market instead of that this time Google focus to deliver some of the unique features in its smartphone Pixel 5.
Google Pixel 5 Launch event as the name suggests the event was mainly held for the launching of Google's new Smartphone Pixel 5. So now let's talk about the specs and features of the smartphone.
This smartphone is going to be powered with a processor of Snapdragon 765G which is a midrange processor along with 8GB of Ram which will help the smartphone to run with smoothness. The unique feature about which we are talking earlier in the smartphone is its 90Hz refresh rate FHD display which was launched in Pixel 5 first time by the company.
The 90Hz refresh rate display will help to make every little animation to run smoother. It is also having IPX8 proven ratings which will make the smartphone both waterproof and dustproof.
If we talk about the camera of the phone google claims that the camera will deliver the best quality to the users and will be featured with an ultrawide lens, it will also have a Night Sight working in portrait mode, a mode that lets you adjust the lighting in post-processing, and finally, there are some improvements by google in video recording.
The Google Pixel 5 is going to be released on October 29th in the US (October 15th in eight countries) in two colors: green or black with a price tag of $699.
Launch of Google Pixel 4a 5G
The Google Pixel 4a 5G seems to be really Pixel 4a XL with a 5G connectivity support, This phone seems to be launch for the people who are demanding Pixel 4a XL from the company.
If we talk about the key specs and features of the phone as per the cost this time Google gives much more advanced features in this phone. The features of the Smartphone are:
Pixel 4a 5G is consist of a 6.2-inch OLED screen which is much better than Pixel 4a 5.8-inch OLED screen. It is powered by the same Snapdragon 765G processor as Google Pixel 5 which is step better than the Pixel's 4a 730G processor, though the phone is lack with a fast-refreshing display or waterproofing of any kind.
The google is going to costs only $499 which is a affordable price for any of 5G smartphone present in the market, it is going to be come in two different colors black or white and most probably available in market from month of November.
Google Announced Group Watch to Duo Video Chat
Google Announced its new feature in which a person can screen share its Google Duo video chat with the person you are video calling. As Duo's functionality stands today, you're simply able to chat with the front- or rear-facing cameras, Now the screen share feature is added as if anyone is want to play games together, watch movies together and much more can do it all with the help of the Google's new feature launch in its yesterday Google Pixel 5 Launch Event.
Introducing New Chromecast
The new Google Chromecast is featured with many of the new features different from the old one, As now there is no need of the phone to play content and operate Google Chromecast. A new remote is also introduce which is consisting a Google Assistance button and also has YouTube and Netflix quick launch buttons. This Chromecast will run on its own OS called Google TV.
As there are Rumors that the new Google Chromecast will support Google Stadia but it is not. infact not yet as in the event there is no news about the support of Stadia in new Chromecast.
This Google new Chromecast will cost $50 which is an affordable and reasonable price for a device that supports 4K HDR and a fleet of streaming apps. It will be available in three different colors: snow (white), sky (blue) and sunrise (salmon pink).
Google Play Movies and TV App merged in one Google TV
The company has announced to merge its Google Play Movies and TV App in only one which is featured in its new Google Chromecast Google named the App as Google TV.
An users will be able to make purchase and rent a Movie with the new Google TV App. If you sync your other streaming services to the app, Google TV can pull titles from each service into genres to make it easier to find something to watch. Google says this Google TV software will make its way to some devices currently running Google TV.
Launch of new Nest Audio Speaker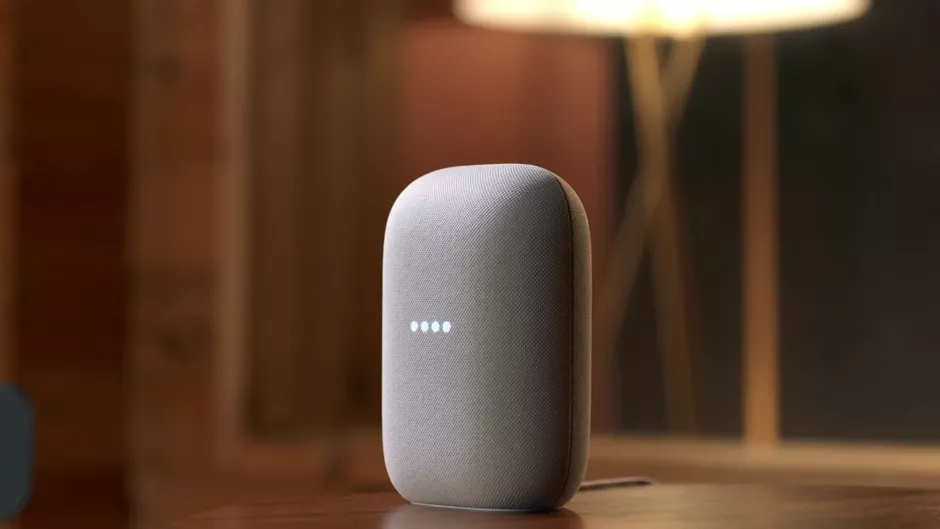 Google announced to launch its new Google Speaker named as Nest Audio which is like a mixture of original Google Home and the Home Max. It is covered with the Google's signature mesh fabric which was used earlier by Google in its products.
Google Claims that the new Nest Audio will having 75 percent of louder voice and 50 percent Stronger Bass than Google Home. Google is going to cost $99 for its new Nest Audio speakers.